Sheila Myers
NC/GA Broker, REALTOR®
Keller Williams Realty
M:

(828) 342-0866
O:

828-342-0866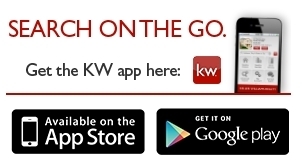 Click the image above to get FREE instant access to local homes from any cell or tablet.
Welcome to Sheila's Myers' website, specializing in properties in Franklin, as well as Otto and Northern Jackson County in North Carolina. 
As a Real Estate agent in Franklin for 15 years, I have the experience needed to provide you the guidance to purchase your desired home or property in the area.  If you are a seller; as a Keller Williams agent, I have the tools necessary to feature your listing not only in the country, but also around the globe. 
Are you looking for a Single Family home?  A Mobile home?  Or a property with a view?  This website can help with your search. 
Whether you are searching for your dream home, or searching for a prime investment, Sheila is the Real Estate agent for you!
Do you qualify for a loan?  Click here to find out now!
This Month in Real Estate

Recommendations
"
Sheila was very professional. She was on time to meet us, and she had all appointments set up, and the visits went smoothly. She listened to our needs, and followed up with properties that she thought would interest us. When we had questions, she always got back to us promptly with the answers. I would definitely recommend her to anyone who was looking for property in the area.
"
– gulfsunset3401, Client
"
In the past three years I have the pleasure of working with Sheila on two different transactions. On both the purchase and sale of the property Sheila has proven to be very helpful and dedicated to provide excellent customer service. I highly recommend Sheila for either the purchase or sale of your home or property
"
– KittyLou5665, Client
"
This letter is to thank you for your recent, very professional services in helping my wife and me find just the right home to purchase in Franklin. You have done an admirable job and deserve lots of praise for it. First and foremost we want to thank you for your patience while we evaluated the long list of homes you located for us in or near town. You realized, I am sure, that as we learned what was available, and ...
"
See more
– Kenneth Sexton, Client
"
Sheila is one of the most honest individuals I have ever met. Smart, knows the community, would never hide anything, even if it would be acceptable to just remain silent. Her entire staff at Keller Williams are the best I have ever had business with, as well as being some of the most beautiful Christains I have ever met. Julie, the receptionist and office manager is as sharp as you can find. I guess you can tell, ...
"
See more
– Don Shaw, Client
"
Matt and I wanted to thank you for being so patient with us and for helping the sell of our house go through. We truly appreciated all of your hard work and determination. It wouldn't have happened without you! We will be recommending you to anyone who needs their house sold for sure! May God bless you and your family. Many thanks.
"
– Linsdey & Matt, Client
"
My beautiful house was located in Franklin, NC. I'd done more renovations and remodeling in a neighborhood where most of the houses were selling at depression level prices. I was prepared to move to Asheville but have to continue making mortgage payments for up to a year before giving in and drastically lowering the price on my Franklin house. But within 10 days I had an offer. Not exactly what I wanted but prett...
"
See more
– lhollenbeck23, Client
"
Over 10 years ago I happened upon Sheila via the Internet. At the time, We lived out of this state and could only be here on weekends. My wife and I could NOT reach other realtors on the days we needed and sometimes it took a week or two to hear back. Not Sheila! She was prompt, efficient and has since then sold several homes for us in this area and in fact, helped us to purchase our own homes; rentals and renos. She ...
"
See more
– James Harrison, Client
"
Sheila showed us a number of homes and shared her observations about potential concerns she noticed that we did not see. When we decided on a house she made sure we had the information we needed about that community. She is friendly and knowledgable and listened to our needs. I felt like I was working with a friend and never felt pressured
"
– Linda Tyler, Client
Carolina Smokies listings last updated Nov 21, 2019 7:32:pm.